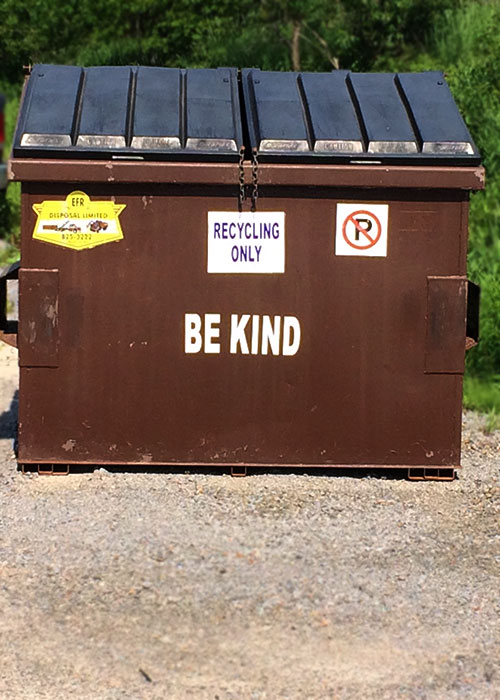 About EFR Environmental
Completely Nova Scotia owned and operated, EFR Environmental (formerly EFR Disposal) has been providing superior waste collection and recycling services to the Annapolis Valley since 1985. We offer roll-off containers and front-end containers, as well as recycling and composting pickup — all supported by friendly, responsive customer service and a fleet of more than 30 vehicles.
Commercially, we service hundreds of containers and locations everyday from Cornwallis Park in Western Annapolis County to the Windsor area in Hants County.
Residentially, EFR provides collection services to more than 40,000 households across all of Kings and Annapolis Counties.
We also provide full service work plus required preventative maintenance for all makes of compactors and balers within our area. As well, we perform maintenance work (repair, hydraulic and electrical) on all units for metro compactors and automatic compactors as required.