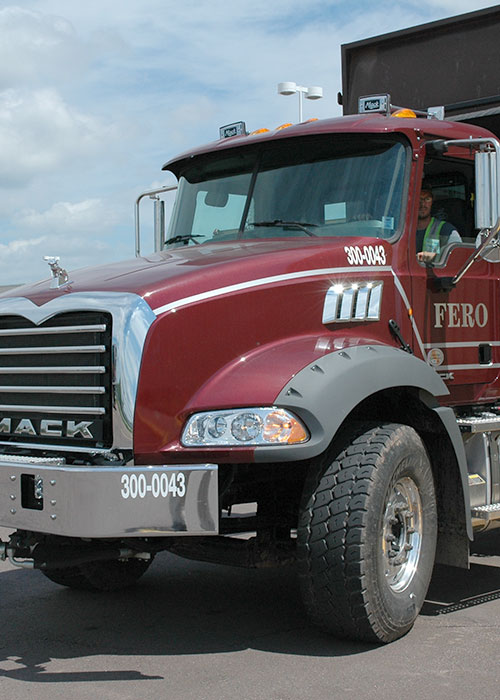 Two Decades, Two Provinces
FERO Waste & Recycling Inc. is a locally owned and operated company founded in 1993. We recently became part of the Municipal Group of Companies, an organization with numerous divisions across Eastern Canada. Thanks to these new partnerships, we now offer complete coverage across Atlantic Canada.
For over 20 years, Team FERO has been providing integrated waste collection, management and recycling services. We are widely recognized for being Friendly, Efficient, Reliable and On-time, and are proud to offer a full range of equipment, including: roll-off containers, front-end load containers, recycling and compost bins, compactor sales/rentals, and a fleet of more than 110 specialized collection vehicles. In addition, FERO specializes in hauling, sales, repairs and installation of all compaction units, balers, vertical compactors and more.
Please contact us by phone or email to request additional information or to obtain a quote on any of our products and services.