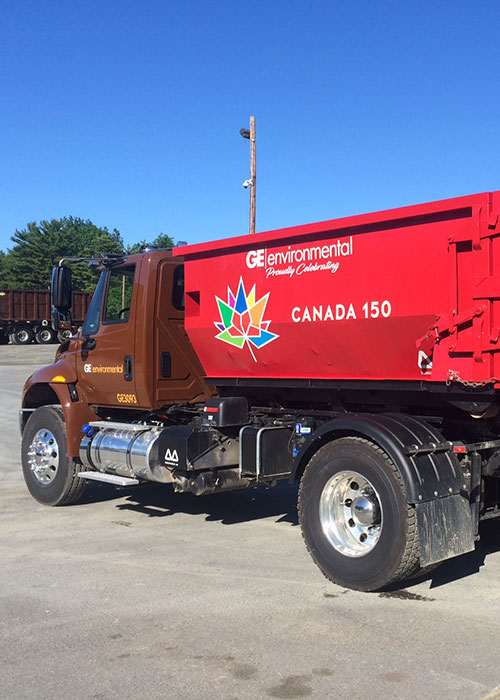 About GE Environmental
Proudly serving the South Shore, GE Environmental (formerly G.E.'s All Trucking) began in 1984 with only a single one ton truck. The company has since grown to employ more than forty full-time employees supported by a growing fleet of vehicles and selection of waste/recycling services.
Commercially, we service hundreds of containers and locations everyday across Queens and Lunenburg counties. Residentially, G.E.'S All Trucking services more than 30,000 households and 80,000 individuals.
Our high profile commercial customers include Bowater Mersey, Michelin, Brooklyn Energy, South Shore Regional School Board, South Shore District Health Authority and the Atlantic Shopping Centres, to name a few.